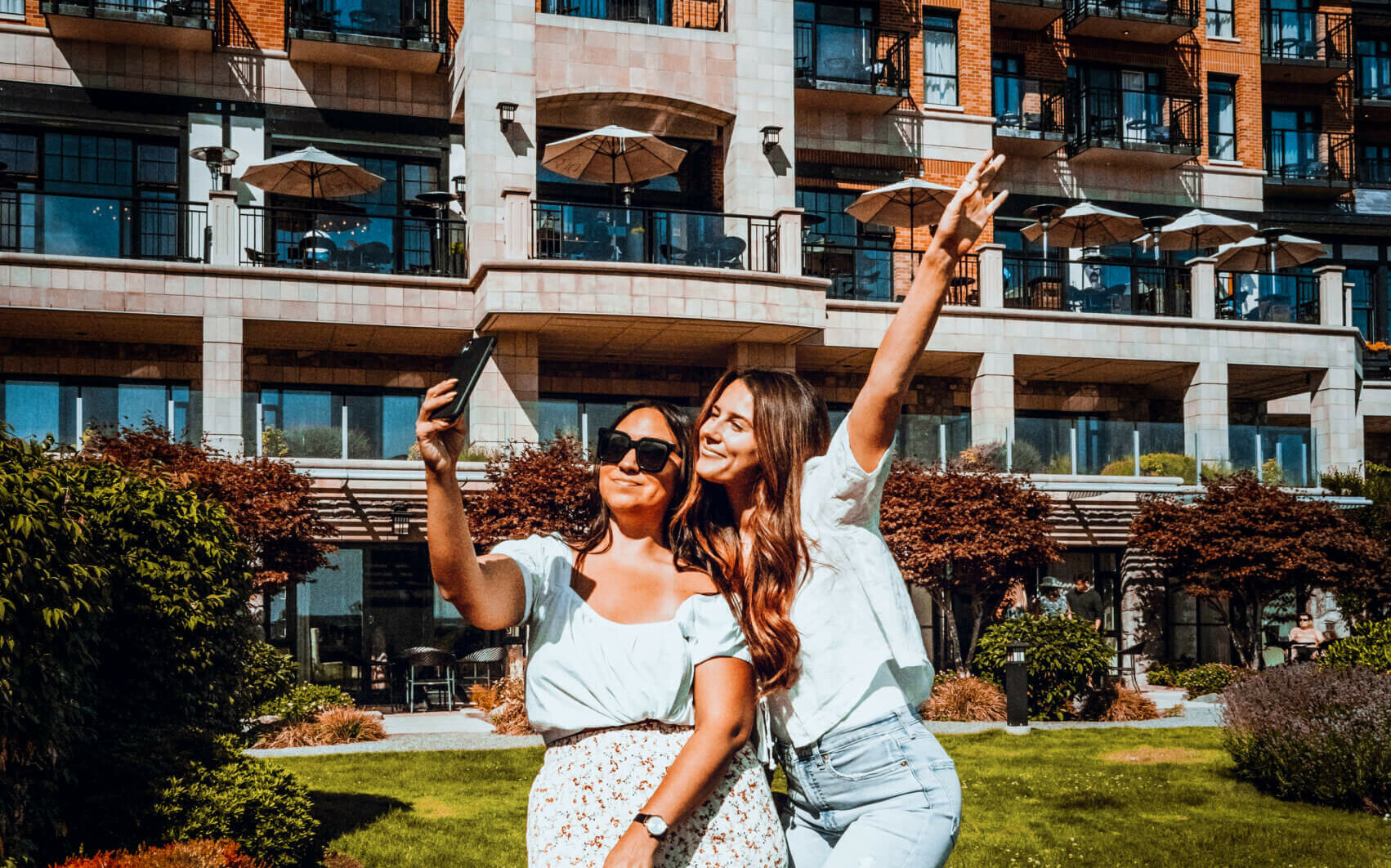 Being Proud and Celebrating Loud at the Oak Bay Beach Hotel
The Oak Bay Beach Hotel offers guests a variety of ways to celebrate Pride Month in June, raising funds for the Victoria Pride Society
Be true to yourself, be brave in this world, and be proud of who you are.
At the Oak Bay Beach Hotel, we believe in creating inclusive spaces that celebrate diversity and promote equality. Every guest can expect a warm and welcoming stay that will make you truly feel at home. Everyone has the right to live free from all forms of harassment and be treated with respect and appreciation — to be celebrated. As June is Pride Month, we have created multiple Pride-inspired offerings that our hotel, spa, and dining guests can experience, all of which help to support our fundraising efforts for the Victoria Pride Society (VPS).
June 3 is the launch of Sunrise Yoga in the Seaside Gardens, where guests can begin their morning with a 60-minute meditation and movement class with beautiful views of the Salish Sea. Partial proceeds from each Sunrise Yoga class pass purchased in June will be donated to the Victoria Pride Society. Class passes can be purchased here.
The Snug Pub and FARO Handcrafted Pizza and Tasting Room teams have created bright, colourful Pride-inspired cocktails for guests to enjoy all month long: the Out & Proud, and the Rainbow Cooler. Partial proceeds from each Pride cocktail ordered will be donated to VPS. View the cocktail menu and make a reservation for FARO here.
Partial proceeds from each Boathouse Spa treatment booked in the month of June will be donated to the Victoria Pride Society. Pride Week in Victoria is June 29-July 9, and every treatment booked during this time will receive a complimentary Gift with Service of a BABOR Glow Ampoule. Book a treatment at the Boathouse Spa here.
The Hotel's human resources team will be providing all staff with an opportunity to attend a talk presented by Victoria Pride Society, where topics such as How to be an Ally, Queer Terminology, Protected Characteristics, and How to Recover if You've Caused Offense will be discussed.
To learn more about Pride Month in Victoria, and to donate, visit the Victoria Pride Society here.
The Oak Bay Beach Hotel is looking forward to participating in this year's Victoria Pride Parade on July 9, 2023.