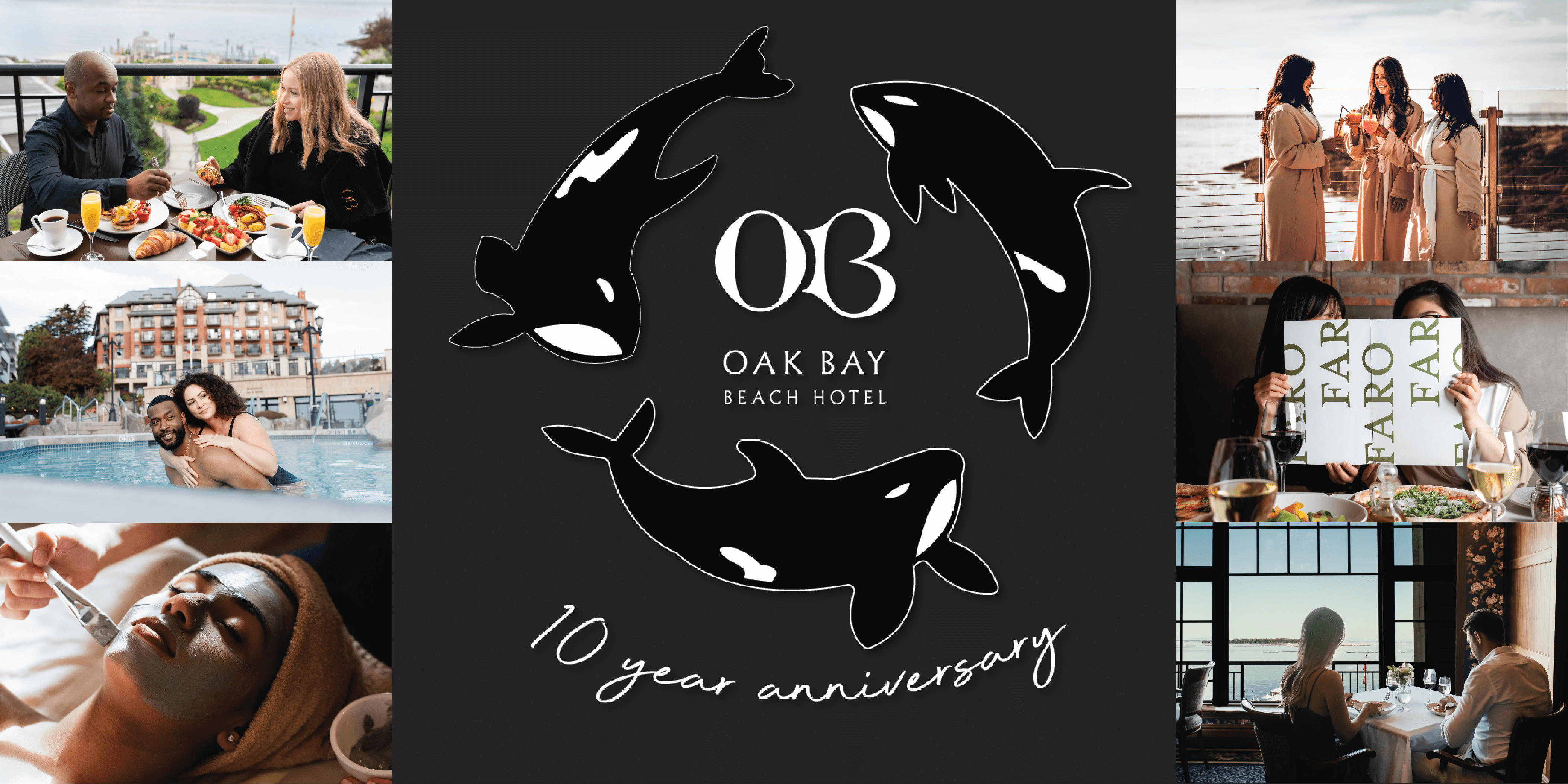 10 Year Anniversary Celebrations
We invite you to join us as we celebrate our 10 Year Anniversary with a variety of menus, promotions and experiences to choose from!
In the final winter months of 2012, we first opened our doors to our community and invited them to experience the newest iteration of the Oak Bay Beach Hotel. A decade later, we are inviting our community and visitors to return to our property and join us in celebrating the last 10 years of the hotel, as we reflect on our past successes and look towards our future.
Beginning November 4, The Dining Room will feature a menu inspired by The Tudor Room by the Sea, our predecessor's fine dining restaurant, where guests were served "Three Lettuce Salad," "Veal Oscar," and "Coquilles Saint Jacques," to name a few.
The Boathouse Spa is thrilled to celebrate 10 years of service and have a variety of special BABOR sponsored promotions throughout November to recognize the occasion, including a gift with purchase of any amount.⁠
From November 15, The Snug Pub will feature a spin off cocktail menu, inspired by an old 1970's Snug menu an anonymous guest returned to us. Menu to come shortly.
From Boathouse Spa services to Culinary experiences, we invite our loyal and valued guests to celebrate this milestone occasion with us!