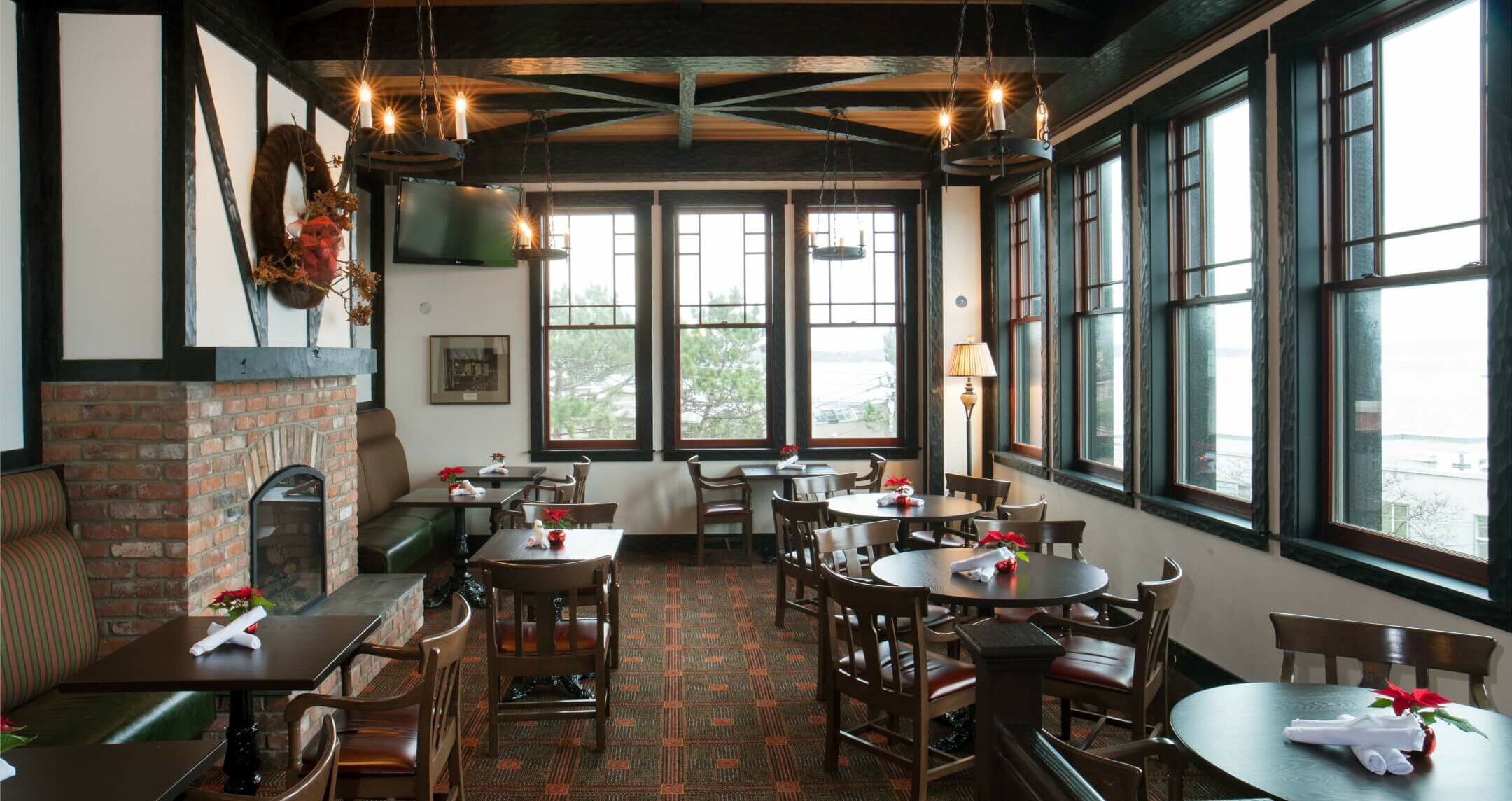 Christmas Day Dinner in The Snug Pub
Begin a new family tradition or continue an old one by joining us for traditional Christmas Dinner in The Snug Pub.
Searching for a traditional Christmas Day experience? Look no further than The Snug Pub's Christmas Day Dinner. Enjoy a three course menu featuring traditional Christmas turkey with all the classic fixings, the perfect way to celebrate the magic of this special day.
Reservations required and can be made for seatings beginning at 5:00 p.m., for groups of 1 to 8 guests. This is a 19+ event.
Reservations required.
$99.00 per guest, plus tax.

Menu
Amuse Bouche

Appetizer
Roast Local Winter Squash Soup gf | caramelized squash and spiced walnuts
Main Course
Slow Roast Turkey Breast | sage bread stuffing, garlic whipped potato, roasted vegetables, thyme gravy and cranberry sauce
or
Wild Mushroom Risotto gf | shaved white truffle and parmesan
Dessert
Rum Baba | cranberry and white chocolate montée