Introducing FARO Lane
We are thrilled to introduce FARO Lane, a pop-up dining space inspired by FARO Handcrafted Pizza and Tasting Room's outdoor patio, brought inside.
With FARO opening this past July for dine-in service, hotel guests and locals alike experienced many a warm summer evening paired with delicious Neapolitan-style pizza and crafted cocktails on FARO's outdoor patio. As the season changed and the temperatures lowered, restaurants have had to rethink the outdoor dining experience that can best accommodate their guests. Paired with a shortage of heaters available to purchase worldwide, the hotel management team was motivated to reinvent their patio space by transforming the Conservatory into FARO Lane, a "pop-up" indoor patio.
Working with local companies Platinum Floral Designs and Designer Weddings, FARO Lane's decor has been curated with dried hops bines from micro hop grower Cobble Hill Hops, Edison lights, an abundance of indoor plants and a feature hedge surrounded by locally sourced pampas grass, faux tropical plants and dried florals.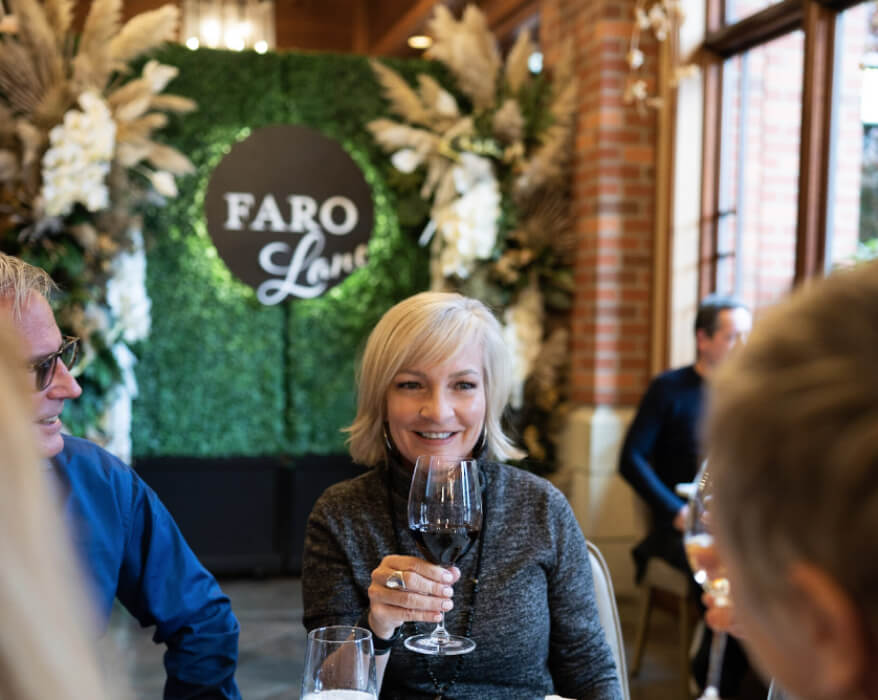 "We know the colder weather will limit what we can offer on our outdoor patio. We decided to repurpose a space in the hotel currently not in use to offer a truly unique experience for our guests. FARO Lane is distinctly unique and a wonderful addition to FARO."

– Christian Sealey, Director of Food & Beverage
FARO is open daily for cafe service from 7:00 a.m. to 10:30 a.m., and for lunch and dinner service from 11:30 a.m. to 9:00 p.m.