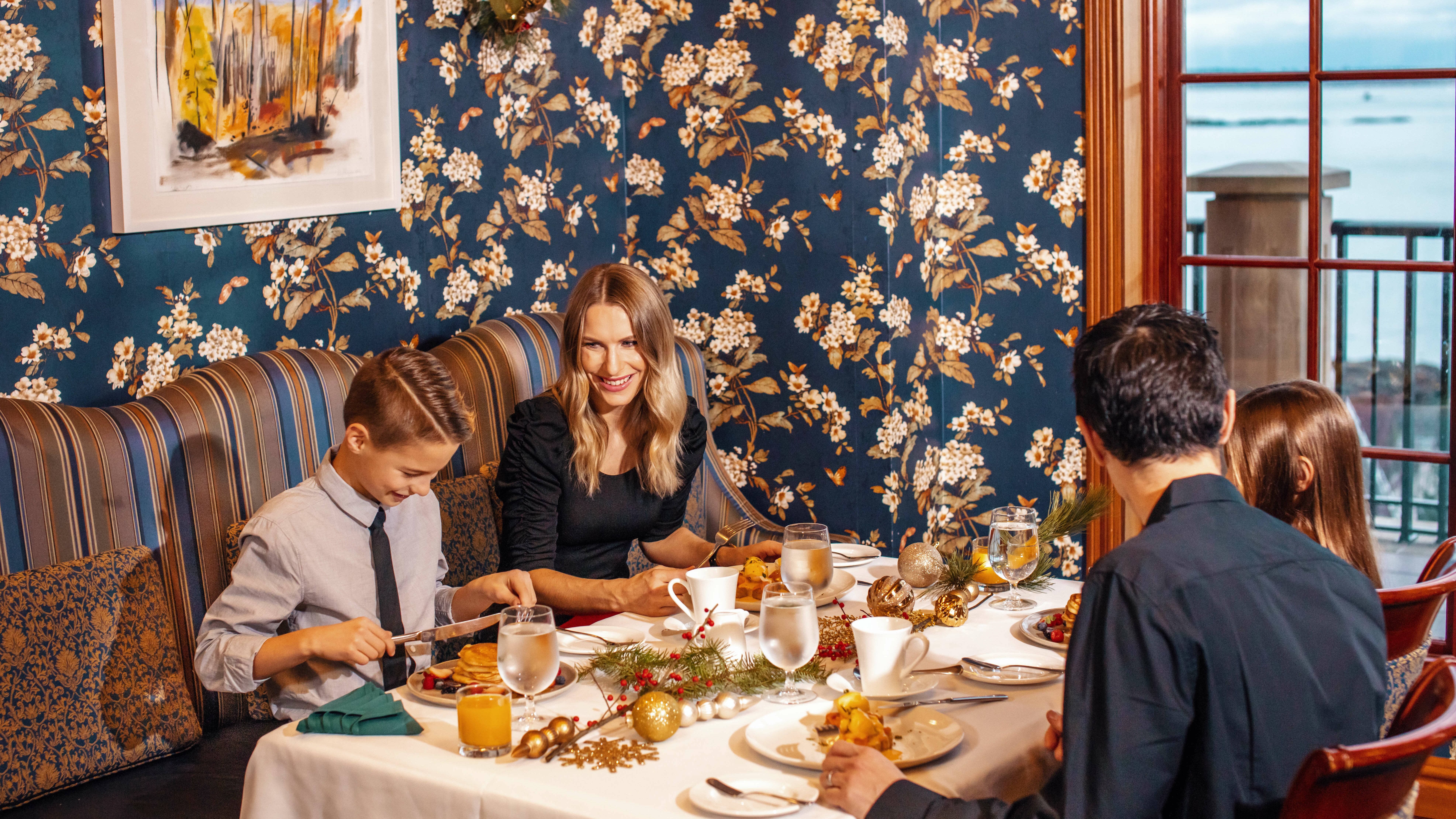 Seating at 10:00 a.m., 10:30 a.m., 1:00 p.m., and 1:30 p.m.
Join us in The Dining Room and Grand Lobby as we celebrate Christmas Day with an iconic breakfast experience. This lavish brunch buffet event includes an omelet station and carving station with all the works, created by Executive Chef Kreg Graham. Reservations required.
Adult $149.00 per guest, plus tax
Child (4 to 12 years old) $59.00 per guest, plus tax
Infant (3 and under) Complimentary
Reservations required, pre-paid and booked online.
Menu to be announced shortly.