With three heated outdoor pools situated on the edge of the Salish Sea, no matter what the season, you can experience breathtaking oceanfront views. Our custom-designed mineral pools are the perfect addition to your repertoire for building a healthy holistic lifestyle.

The Mineral Pools, Hot Tubs, Boathouse Kitchen, Steam Room, and entire Pool Deck will be closed for annual maintenance from January 8 to 18, 2023.
Hours
Hotel Guests
8am to 10pm
Daily
Spa Guests
Refer to Spa Hours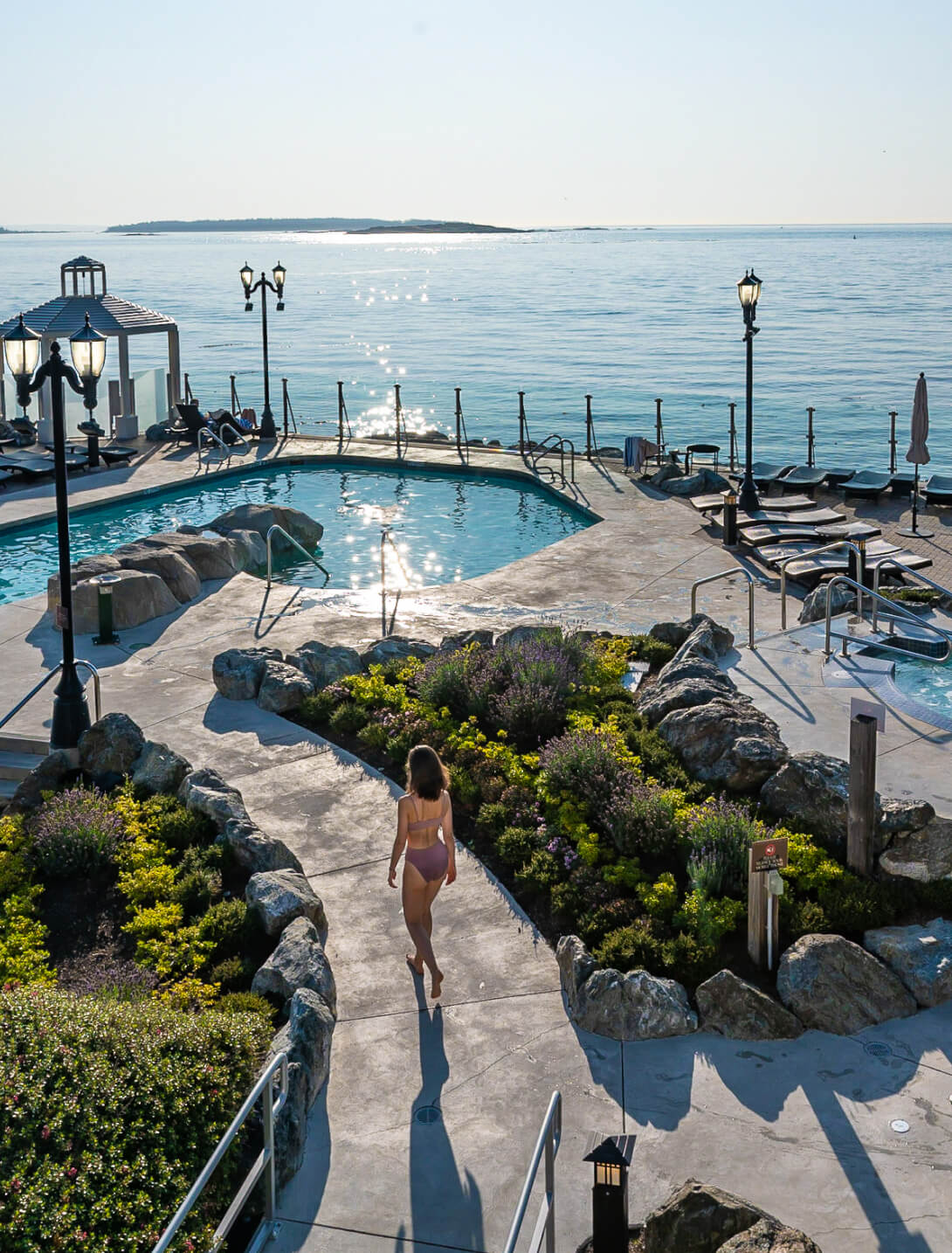 Visit
the Pools
Open daily, our three heated outdoor pools are the perfect way to relax and unwind. Amenities at the pool include bottled water and towel service, assigned lounge chairs, as well as access to the Boathouse Kitchen & Bar.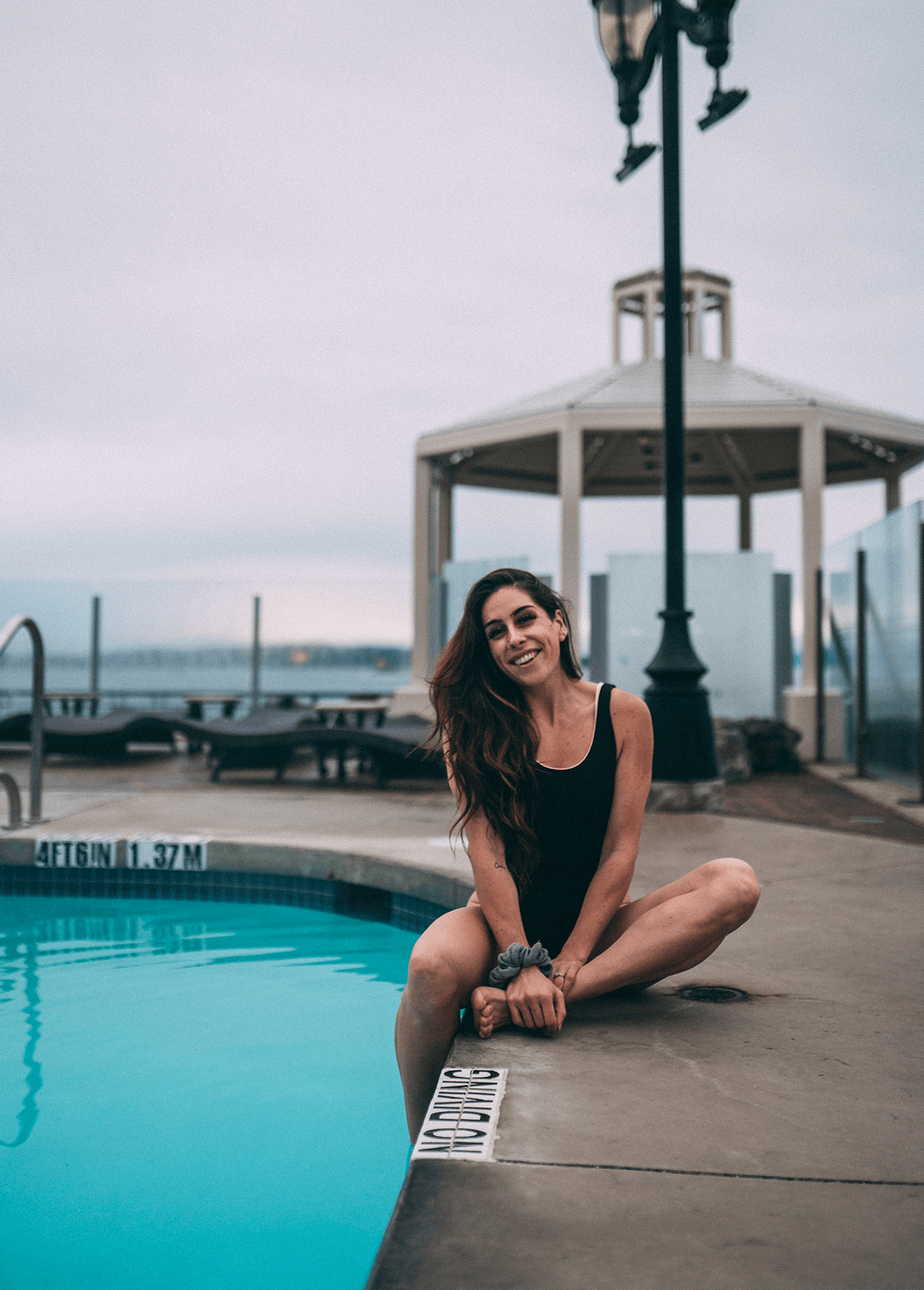 Book Your
Pool Experience
Our pools are for the use of Registered Overnight Hotel Guests, as well as our Boathouse Spa Guests who have upgraded their booked spa treatment to include pool experience.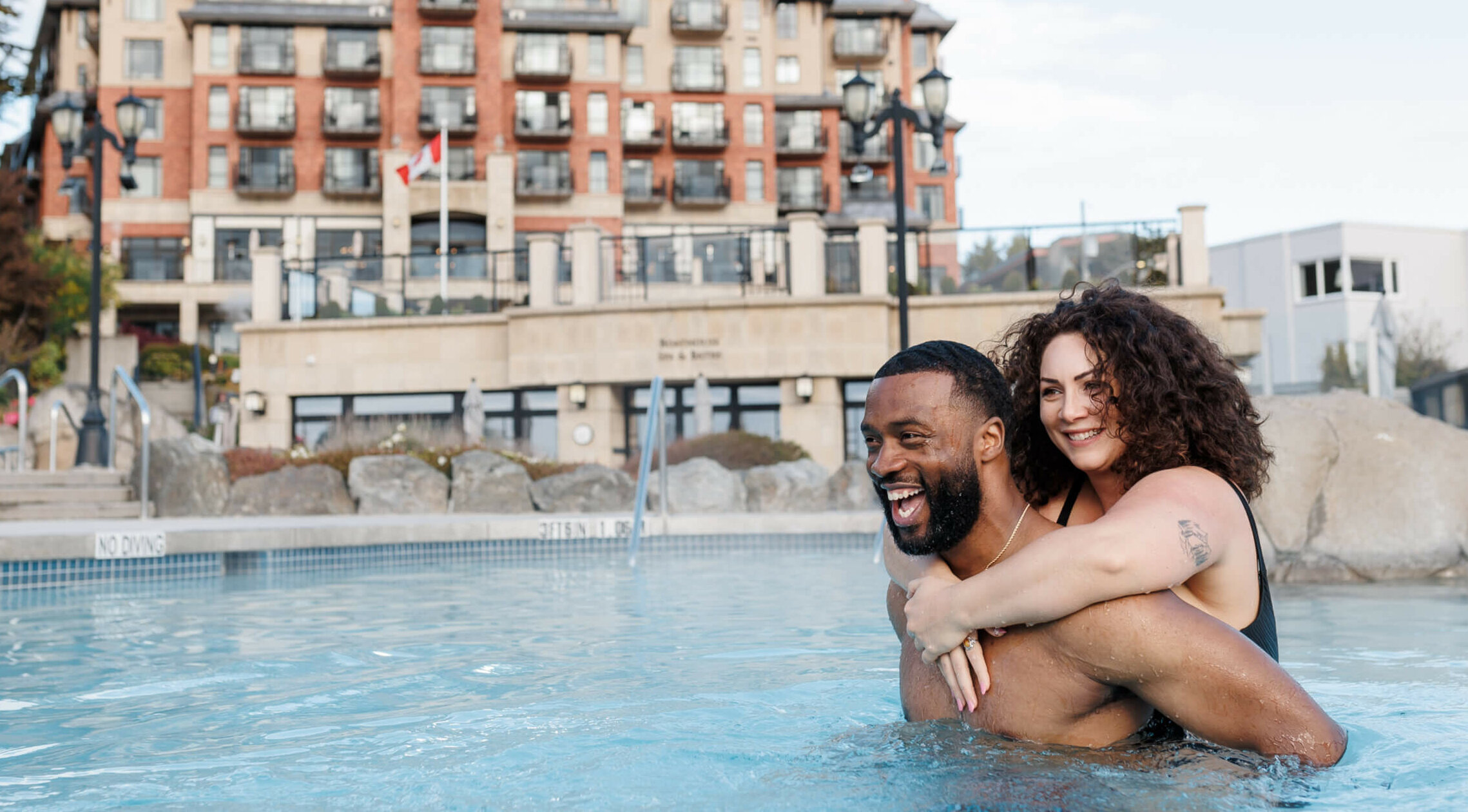 FAQ
The Boathouse Spa and Heated Seaside Mineral Pools are an adult sanctuary with the minimum age requirement of each guest being 16 years of age.
Depending on demand, exclusive pool access may be limited to 3 hours per visit for overnight Hotel Guests. Spa Guests that add Pool Experience to their treatment are limited to 2 hours per visit.
Please note that due to the limited seating and exclusive experience of our pool decks, we are unable to guarantee a specific seat or lounger at time of booking, nor can we guarantee that your assigned seat will have direct sun or shade.
Our entire pool area is a Food and Beverage outlet, and as such, our licensing does not allow for drinks or food to be consumed in our pool or hot tubs. We have a variety of loungers, chairs and fire tables for guests to enjoy while eating and drinking items from the Boathouse Kitchen & Bar.
For our guest's relaxation and to maintain spa serenity, phones are allowed but must be silenced before entering the pool deck or Boathouse Spa. Phone and/or video calls are prohibited.
Please note that the mineral pools may occasionally close due to inclement weather. This measure is taken for the safety of our valued guests and employees. Conditions are monitored closely and pools are reopened when safe to do so. This is a perfect opportunity for storm watching from the comforts of your ocean view suite, The Snug Pub, or Grand Lobby. As conditions can change quickly, advance notice is not possible.
Due to capacity limits, we do not sell pool passes. Should you wish to access the Mineral Pools, you must be a Registered Overnight Hotel Guest or Spa Guest with booked Pool Experience.