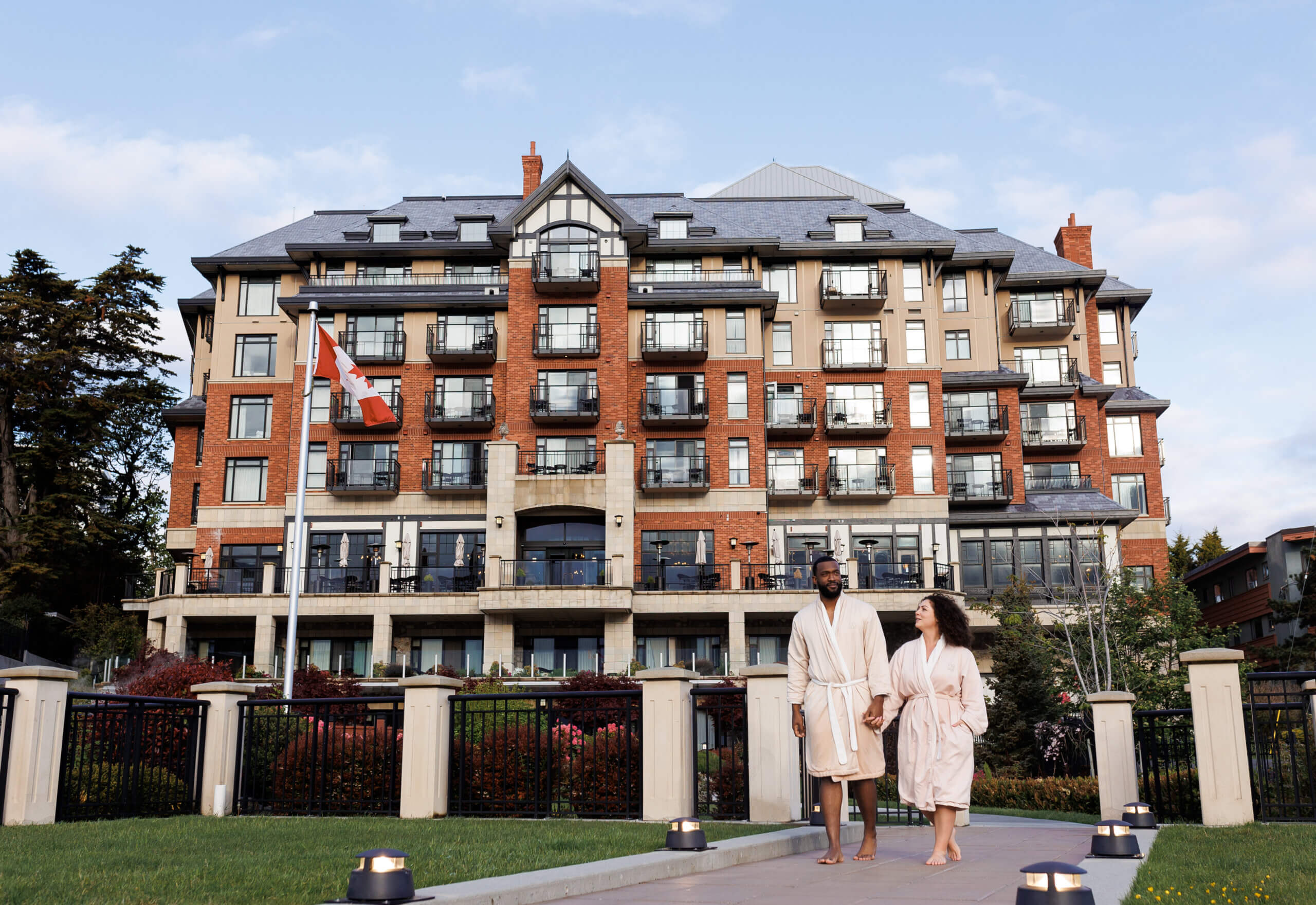 Oak Bay Beach Hotel Recognized with Condé Nast Traveler's 2023 Reader's Choice Awards, #7 Hotel in Western Canada
Condé Nast Traveler announced the results of its annual Readers' Choice Awards with the OAK BAY BEACH HOTEL recognized as the #7 HOTEL in WESTERN CANADA, and the top hotel from this list on Vancouver Island.
More than 520,000 Condé Nast Traveler readers submitted responses rating their travel experiences across the globe to offer a comprehensive look at the places they eagerly anticipate revisiting. The Readers' Choice Awards, with their unparalleled legacy as the travel industry's longest running and most prestigious accolades, remain the ultimate symbol and acknowledgment of excellence within the travel sector. The full list of winners can be found here.
"We are honored to announce that The Oak Bay Beach Hotel has clinched a coveted #7 spot among the Top Hotels in Western Canada, as recognized by Condé Nast Traveler's esteemed readership in their 2023 Readers' Choice Awards." says Madone Pelan, General Manager for the Oak Bay Beach Hotel. "This prestigious recognition is a testament to the unwavering commitment of our dedicated team and the heartfelt gratitude we extend to our loyal readers and supportive community."
"As a boutique and independent property, this achievement holds profound significance for us to capture the #1 Hotel on Vancouver Island and once again land amongst the best Hotels in Canada. It reaffirms the lasting impact we've made and the exceptional guest experiences we consistently provide."
"At the Oak Bay Beach Hotel, we are not merely in the business of hospitality; we are dedicated to forging personal connections and crafting unforgettable experiences. This accolade underscores the dedication, passion, and resilience that our exceptional team displays year after year."
"As we look ahead, we eagerly anticipate welcoming guests from near and far to our tranquil oasis on the edge of the Pacific Ocean. Our commitment to investing in both our property and our remarkable team remains unwavering, ensuring that we continue to earn such prestigious accolades in the years to come. We extend our heartfelt thanks for your continued support and trust in us on this incredible journey of excellence."
The 2023 Readers' Choice Awards are published on Condé Nast Traveler's website at cntraveler.com/rca and celebrated in the November issue.
For media inquiries, contact marketing@oakbaybeachhotel.com