Sustainability At the Hotel
From using low flow taps to reduce wastewater, to transitioning from single use to BABOR large format bathroom amenities in each guest room, sustainability is at the forefront of every thing we do.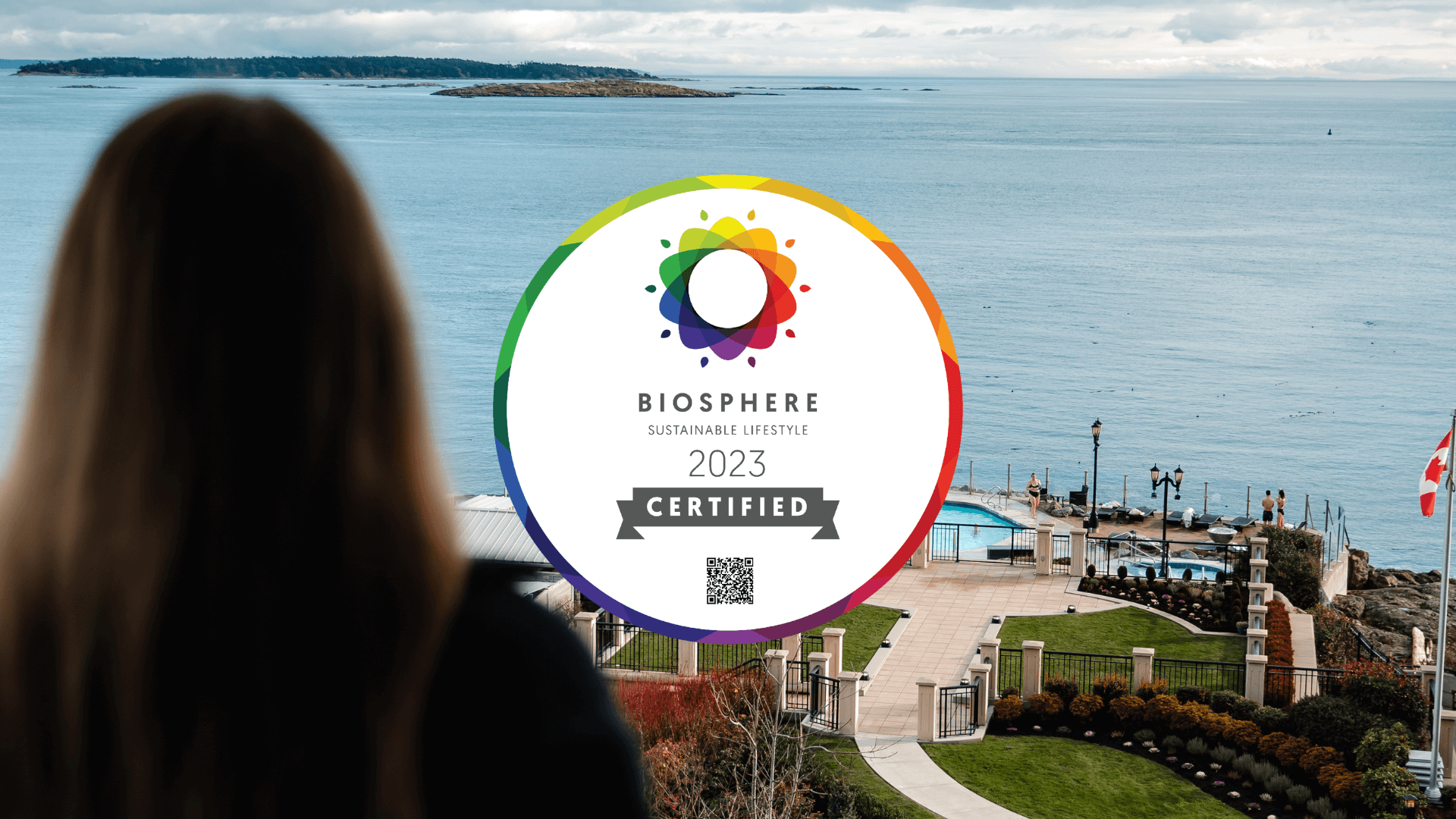 Biosphere Certified
The Oak Bay Beach Hotel has become Biosphere Certified as of February, 2023. This certification aligns with 17 sustainable development goals of the United Nations in areas that include climate change, environment, social, economy and culture – and guarantees compliance and continuous improvement through a private, voluntary and independent certification system which is evaluated on an annual basis.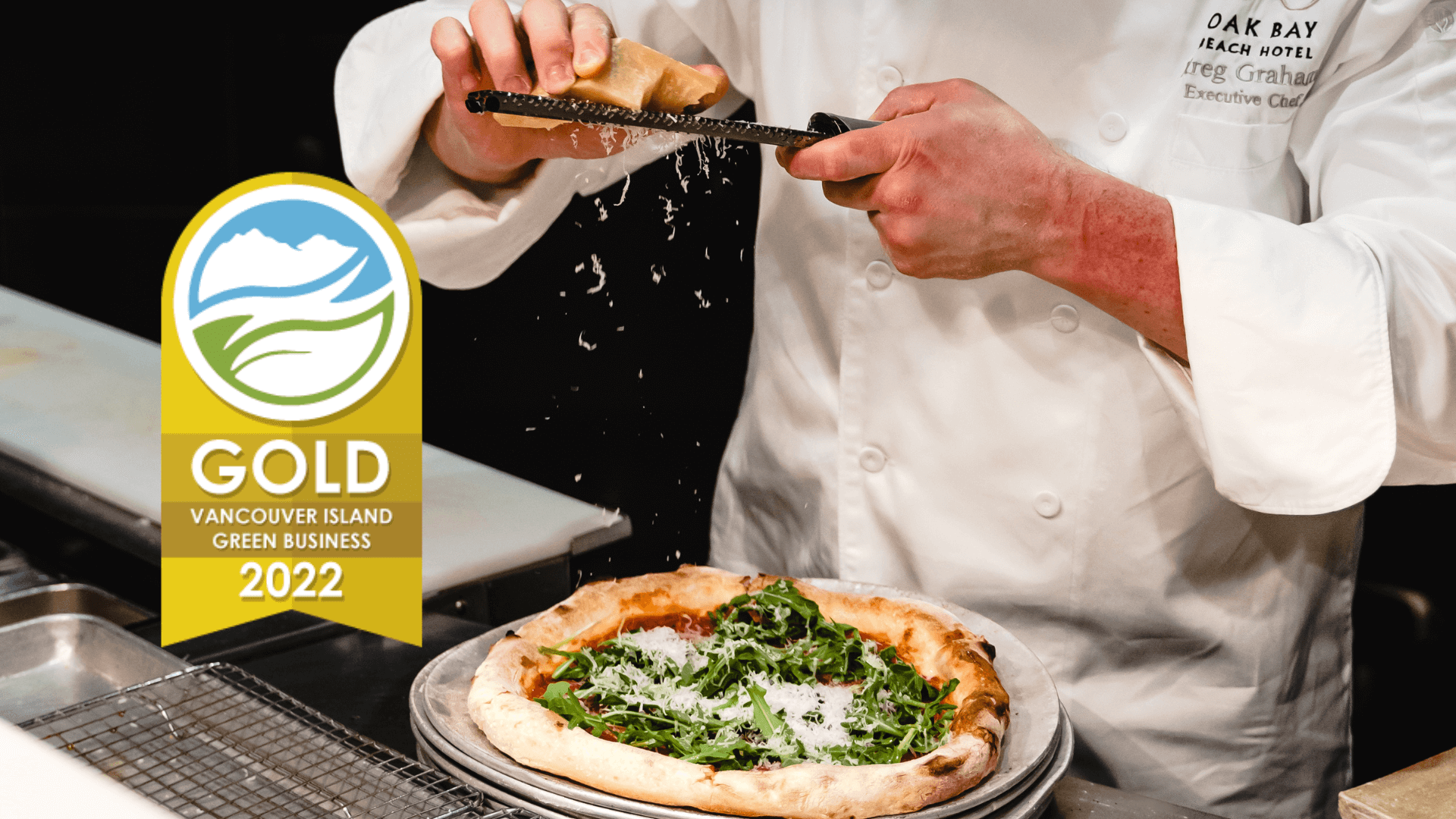 BC Green Business
FARO Handcrafted Pizza and Tasting Room and The Boathouse Spa are Gold Level certified by the British Columbia Green Business (BCGB). This is a regional certification program that recognizes the efforts of local businesses that are reducing their environmental impact. Businesses are scored based on the number of action points they receive, as Silver, Gold or Green.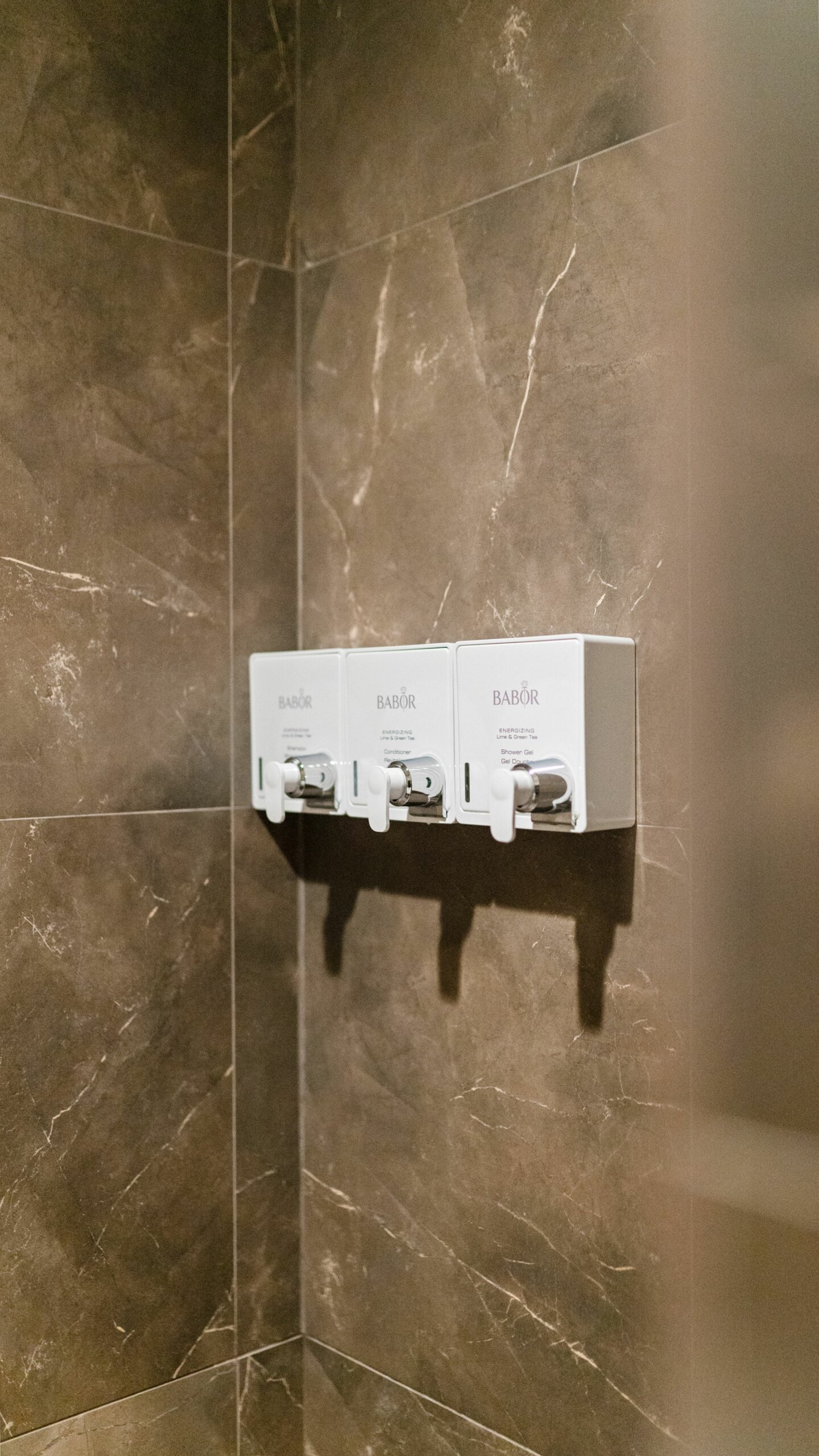 Guest Room Experience
We have taken every effort to ensure your stay has as little impact to the environment as possible. You will notice this in your Guest Room, where we include large format bathroom amenities, recycling bins, and provide fully recyclable Nespresso Coffee.
Contact Us
Get in touch with us for more information about the hotel, our services, events, and bookings.