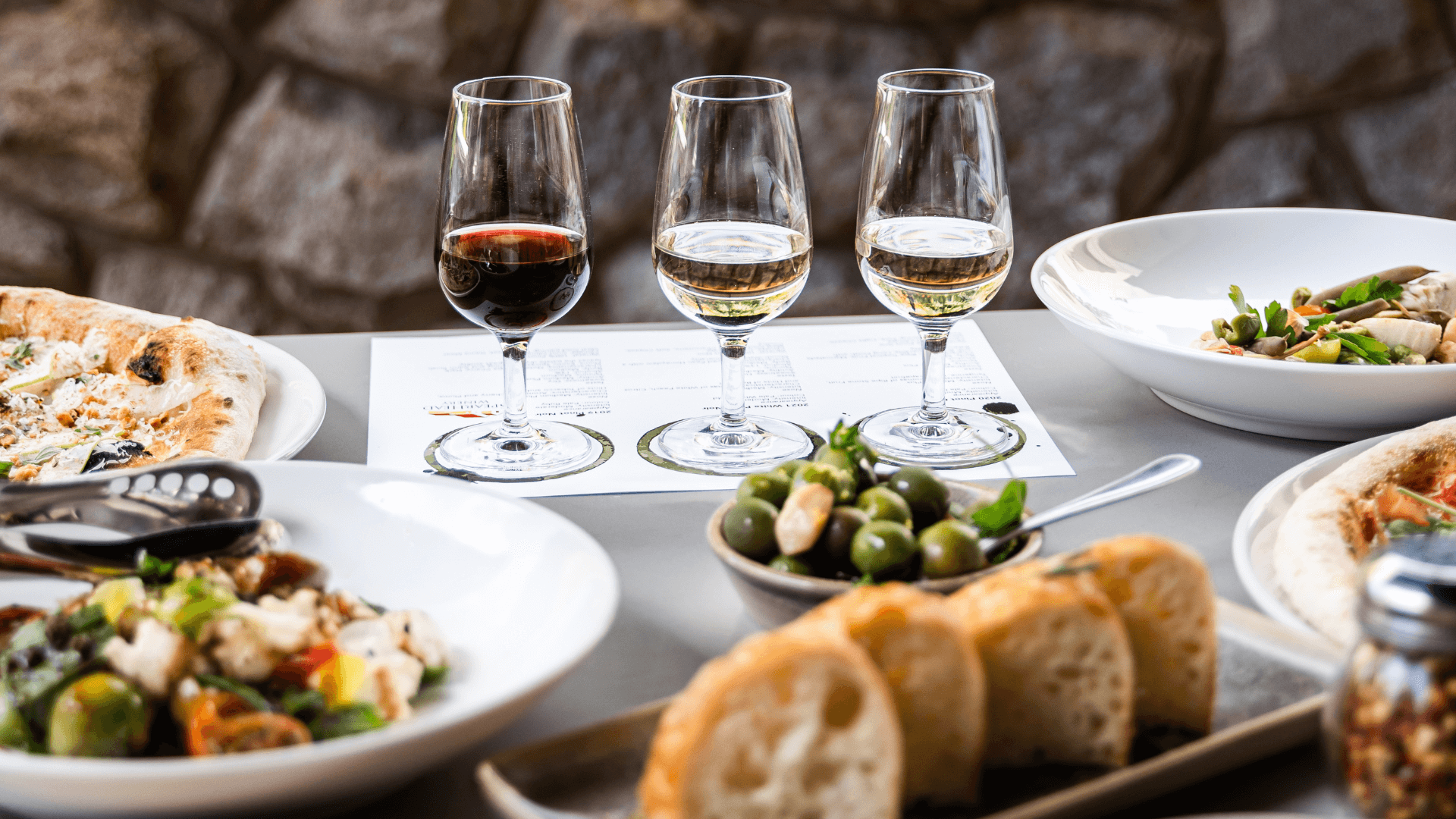 FARO Handcrafted Pizza and Tasting Room Earns 2023 Wine Spectator Restaurant Award
FARO Handcrafted Pizza and Tasting Room at the Oak Bay Beach Hotel has been honored for its outstanding wine program in Wine Spectator's 2023 Restaurant Awards, which celebrate the world's best restaurants for wine.
"In a time of technological innovation, restaurants offer the human experience diners are hungry for—listening to their customers and offering personalized experience," said Marvin R. Shanken, Editor and Publisher, Wine Spectator. "This annual issue celebrates the places where wine is at the top of that conversation. I'm pleased to congratulate all 3,505 restaurants for their dedication to wine and wine-loving diners."
"This award is a true testament to the amazing wine program our team has worked tirelessly to create for our guests," says Christian Sealey, Director of Food and Beverage for the Oak Bay Beach Hotel. "We are proud to showcase a concise, intentional list of the world's premier wine regions at a variety of price points. We deliberately choose to source the majority of our wines by the glass locally, to showcase British Columbia's breathtaking wine regions and to support our local representatives of these wineries."
Launched in 1981, the Restaurant Awards represent the
world's only program focused exclusively on restaurant wine service. They are assigned on three levels: the Award of Excellence, the Best of Award of Excellence, and the Grand Award, with 2,001; 1,411; and 93 winners this year in each respective category.
FARO Handcrafted Pizza and Tasting Room has won the Award of Excellence. This award recognizes restaurants whose wine lists feature a well-chosen assortment of quality producers along with a thematic match to the menu in both price and style.
Follow the Restaurant Awards on Instagram (@wsrestaurantawards), with hashtag #WSRestaurantAward, and at Restaurants.WineSpectator.com, where all winners can be searched by location and sorted by attributes including name, proximity, award level, cuisine and pricing. Winners are also profiled in the free Restaurant Awards app, available for iPhone and iPad users.
Discover the Hotel's extensive wine list through FARO Pizza, The Snug Pub, and with a table d'hote menu and optional paired wines in The Dining Room. The Oak Bay Beach Hotel is currently hosting their Winemaker's Dinner Series this summer, featuring a selection of renowned local and international wineries, with each evening featuring a five-course tasting menu and paired wine. Learn more about the Winemaker's Dinner Series.