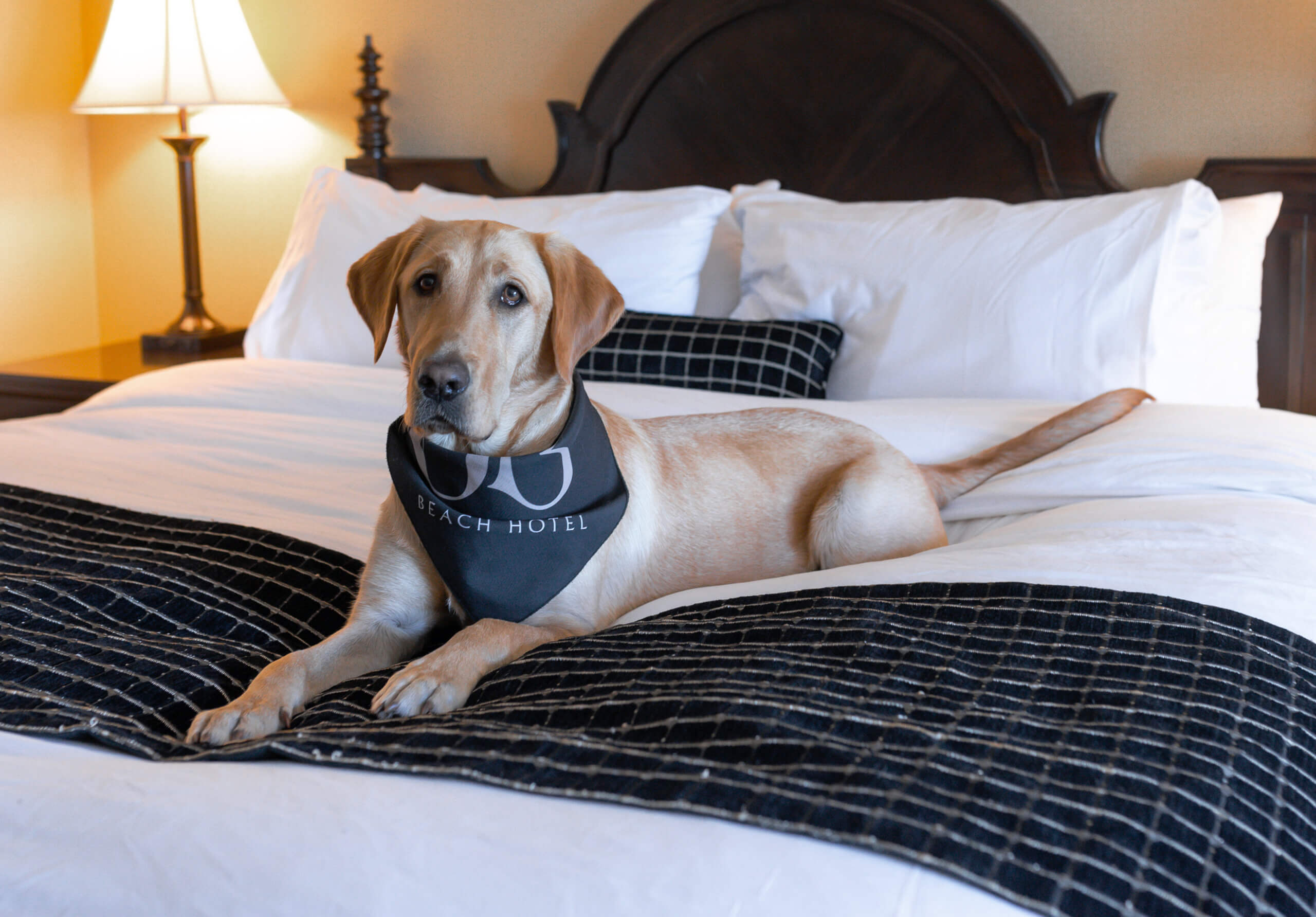 Welcome our Newest Team Member: Ella!
The Oak Bay Beach Hotel is thrilled to announce the latest addition to their esteemed team – Ella, the Canine Ambassador. A charming and gentle companion, Ella arrives at the Oak Bay Beach Hotel with a mission to enhance the overall guest experience through her warm and welcoming presence.
Joining the Hotel from the BC and Alberta Guide Dogs program, Ella possesses all the traits to be a wonderful addition to our Grand Lobby experience.
"Studies have shown that interactions with dogs can have a positive impact on stress reduction and overall well-being," says Madone Pelan, general manager of the Oak Bay Beach Hotel. "Since Ella's first day, she has brought a smile to each one of our team members and guests. Ella's presence provides a unique opportunity for guests to unwind, destress, and create lasting memories during their stay."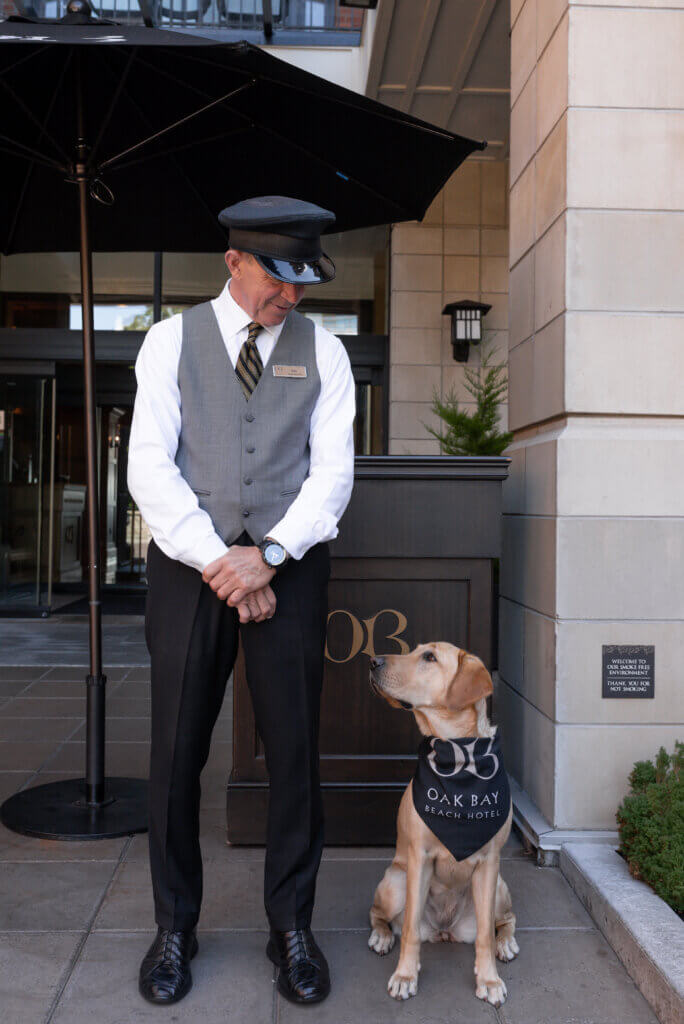 For our esteemed staff members, Ella serves as more than just a lovable companion. Her presence has been proven to boost team morale, increase job satisfaction, and promote a sense of unity among colleagues. A brief interaction with Ella during a busy day can offer a refreshing break and a moment of rejuvenation, contributing to a more productive and harmonious work environment.
Ella also promotes the Oak Bay Beach Hotel's dog-friendly suites, where guests can share their luxurious experience with their own furry companions. These thoughtfully designed rooms ensure that both guests and their dogs can enjoy the utmost comfort and relaxation. Each room features walk-out terraces to our Seaside Gardens, and upon arrival to your room guests can expect welcome treats, dog dishes, and a dog bed for their VIP (Very Important Pet).
At the Oak Bay Beach Hotel, we are committed to providing an environment of comfort, luxury, and personalized attention. Ella, the newest member of our team, embodies these values and elevates the overall experience for both our guests and staff. We invite you to come and experience the tranquility and warmth that Ella brings to our establishment.
For more information or to schedule an interview with Ella and our team, please contact:
marketing@oakbaybeachohtel.com
250-940-0314
Find Ella in the news
Fetching smiles: Meet Ella, Oak Bay Beach Hotel's new canine ambassador
Ella the Canine Ambassador: Oak Bay Beach Hotel welcomes new team member
Ella the Canine Ambassador joins Oak Bay Beach Hotel as their newest employee
Oak Bay hotel greeter dog loves to 'post up in the sunshine'